It has always been a long-term dream of China's auto industry to take advantage of the trend of "new energy" to overtake and push China's auto industry to the global market. Right now, this dream blueprint already has a clear outline.
At the just-concluded 2023 Shanghai Auto Show, "Let the world see Chinese cars" was properly verified. Because different from the previous auto shows, the attention of domestic brands is extremely high this time, and even foreign auto companies and joint venture auto companies have collectively observed domestic auto brands. The reason is the rise of China's new energy vehicle industry in recent years.
1 year to complete 9 years of export volume, the growth rate is amazing
Without exception, at this auto show, more and more attention is focused on the keyword "going overseas", and many car companies have expressed that they are about to go overseas to create more possibilities in the broader auto market.
Specifically, Jikr Auto released its European strategy at the auto show, saying that it will open its direct-sale stores in Europe and complete the first deliveries in Sweden and the Netherlands within this year; Gaohe Auto also set its sights on Europe and announced that it will be the first to land In Munich, Germany and Oslo, Norway, automotive products are expected to start selling in Europe in the third quarter of this year, and the first batch of deliveries will be completed within this year.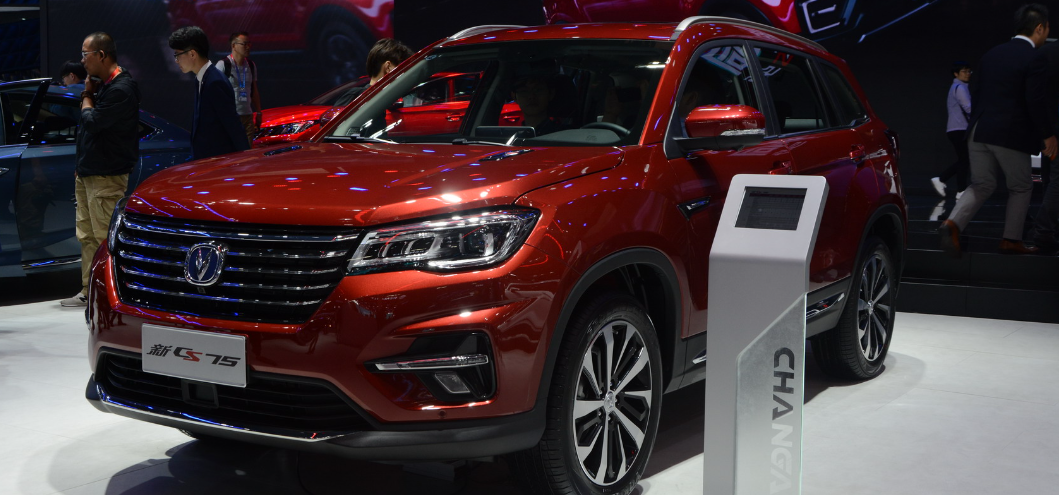 In addition, Changan Automobile released its overseas strategy "Inclusive of all rivers" plan, which will focus on intelligent low-carbon products overseas; Zhiji Automobile will rely on SAIC's existing overseas resources to deploy in Europe, the Middle East, Africa, Southeast Asia and Australia.
China's auto exports have performed well in recent years
First look at the first quarter of 2023. According to data from the General Administration of Customs compiled by the China Association of Automobile Manufacturers, in the first quarter of 2023, China's vehicle exports increased by 1.5 times year-on-year; the value of my country's vehicle exports increased by 2.4 times year-on-year. During the same period, its new energy passenger vehicles accounted for 59% of the world's new energy.
Specifically, in March 2023, Chinese automobile export volume have grown relatively rapidly, and still maintained rapid growth year-on-year. Among them, during the same period, its automobile exports increased by 19.4% month-on-month, an increase of 1.6 times year-on-year; China's export value increased by 7.9% month-on-month, an increase of 2.5 times year-on-year.
Look at last year. According to data released by the China Association of Automobile Manufacturers, in 2022, the export of Chinese auto companies exceeded 3 million, a year-on-year increase of 54.4%, surpassing Germany for the first time and becoming the world's second largest auto exporter.
In contrast, in 2012, the export volume of Chinese automobiles exceeded 1 million for the first time, but has been hovering around one million for many years since then. Until 2021, the annual total of China's auto exports reached 2 million for the first time, and in 2022 it exceeded 3 million in one fell swoop.
In other words, it took only one year for China's total automobile exports to complete the goal achieved in the past nine years.
Car companies going overseas: build cars and boats by themselves
Since last year, the momentum of China's auto companies rushing abroad has become more and more violent.
Take Chery Group as an example. In 2022, the company exported 451,337 vehicles, a year-on-year increase of 67.7%. Export volume accounts for one-third of its total sales. A new record for "going out to sea" by car. At the same time, this also means that, on average, every 70 seconds in 2022, one Chery car was delivered overseas; out of every seven Chinese cars going abroad, one came from Chery Group.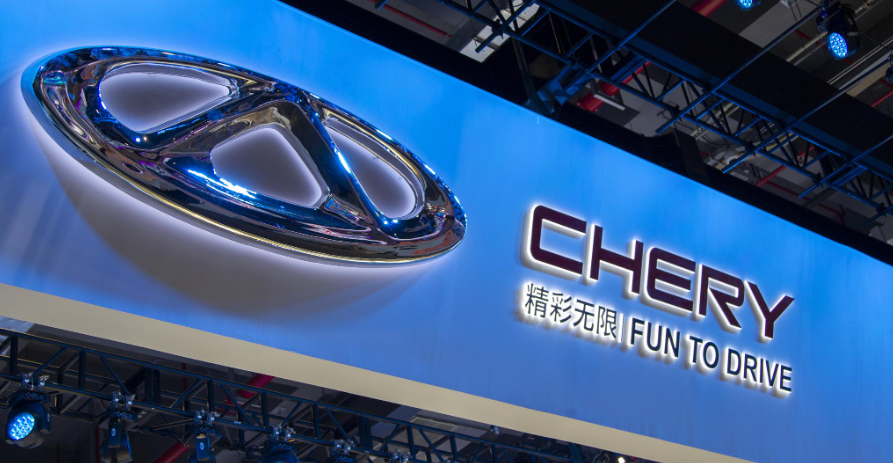 In addition, Chery Group exported more than 50,000 vehicles in a single month in 4 months in 2022, successively breaking the single-month export records of Chinese brand passenger vehicles held by itself; sales of new energy vehicles were 232,814 vehicles, a year-on-year increase of 112.9%.
Gasgoo Research Institute predicts that in 2023, under the superimposed effect of a stable supply chain and product competitiveness, Chery Group is expected to export 670,000 vehicles.
Chinese cars have increased their prices
In the past, Chinese products were generally praised as "cheap". Today, China's auto industry is working hard to change this stereotype, not only winning by quantity, but also creating differentiated competitiveness in product quality, and entering the high-end model market.
According to the information provided by the China Automotive Strategy and Policy Research Center, in the "2022 Top 100 Global Auto Brand Value List" released by the British brand evaluation agency in February last year, a total of 24 Chinese brands such as BYD, Haval, and Geely were on the list. $44.5 billion, accounting for 7.3%.
From the average price point of view. While China's automobile export volume has grown strongly, the average price of automobile exports has also increased significantly.
According to data from the Passenger Passenger Association, the average export price of domestic automobiles in 2018 was US$12,900, and then gradually increased, reaching US$18,900 in August 2022. The average export price of Chinese pure electric vehicles increased from US$2,000 in 2018 to US$11,000 in 2020, and reached US$25,800 in August 2022.
In this regard, Cui Dongshu said: "This means that the level of Chinese auto exports has improved, especially the export of mid-to-high-end electric vehicles has been greatly recognized by overseas markets."
It can also be seen at this year's Shanghai Auto Show. Among them, the new high-end model at BYD's booth - looking up, is worth mentioning. It is reported that during the Shanghai Auto Show, BYD's "Looking Up" series officially opened for pre-sale, and the price was as high as 1.098 million yuan. On the first audience day on April 20, BYD's high-end brand looked up to the "overcrowded" booth. Even though the auto show is full of traditional luxury brands such as Rolls-Royce, Lamborghini, Porsche, Maserati, Bentley, and Lotus, the popularity of looking up to them is still not inferior.
But it is worth noting that it is not easy for China's auto industry to start the "new era of navigation". Automobile export means the export of the entire industry chain. According to the McKinsey report, international auto companies have spent more than ten years establishing channels and resources in the dimensions of overseas marketing systems, brand reputation, and after-sales support. It is difficult for Chinese auto companies to catch up in the short term. At the same time, the new energy transformation of international auto companies is accelerating, and the time window left for the Chinese auto industry may be fleeting.